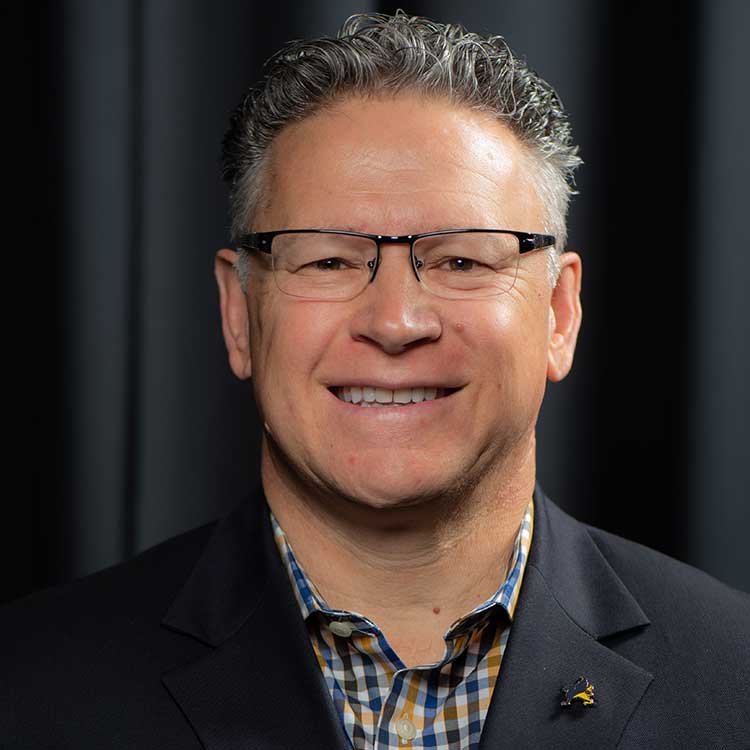 With Rev. Russ Kapusinski
---
New Life Presbyterian Church
---
Men, join us on Palomar Mountain for a weekend of discipleship, fellowship, and worship.
CrossFit: Spiritual Fitness for A Flourishing Life
"Discipline yourself for the purpose of godliness…for bodily discipline is only of little profit, but godliness is profitable for all things, since it holds promise for the present life and also for the life to come." ~1 Tim 4:7-8
CrossFit, in the world of health and fitness, is defined as: a high-intensity fitness program incorporating elements from several sports and types of exercise. Several "elements and sports" that produce optimum physical health. According to Donald Whitney spiritual disciplines are defined as "those personal and corporate disciplines that promote spiritual growth. They are the habits of devotion and experiential Christianity that have been practiced by the people of God since biblical times." Like CrossFit, the spiritual disciplines consist of many disciplines like: prayer, Bible intake, worship, solitude, silence, fasting, fellowship, etc. just to name a few. At the upcoming men's retreat we will pursue spiritual fitness by seeking to get CrossFit. We will look at various disciplines and their role in developing spiritual health, maturity, and growth in Christ-likeness. We will look at their role in Discipleship. Significant growth in discipleship is not possible apart from the spiritual disciplines. CrossFit also reminds us that all spiritual growth ultimately flows from the finished work of Jesus on the cross for us. Are you ready to get Cross Fit?
---
When:
Friday March 8 at 4:00 PM through
Saturday March 9th until 9:00 PM
Where:
Palomar Christian Conference Center on Palomar Mountain
Who:
Register Today
COST:
Friday-Saturday (Overnight)
$89 (dorm-style room)
$119 ("motel-style" room)
Saturday Only – $49
All Meals Are Included
There is an additional fee for some activities (see schedule). Financial assistance is available.
This year, the event is one night (Friday). Costs for a room is $119 per person for motel-style semi-private accommodations (4 people per room), $89 per person for dorm-style accommodations, and $49 for Saturday only. This includes dinner on Friday evening, and three meals on Saturday.
We will have three meetings with one on Friday night and two Saturday.
Please pay this at the time that you register—in any event, before the retreat. Because space is limited, please be advised that we cannot consider your place on the retreat secured until payment has been received (or arranged for with financial assistance).
The best way to register and pay is online. If necessary, you can pay with cash or with a check. If you write a check, make it out to "New Life Presbyterian Church" and write "Men's Retreat" in the memo section (lower left portion of the check). Please be advised that, as the planning committee understands things, your retreat costs are NOT tax-deductible as donations to the church.
Payments are best made during registration periods running through the month of February. Look for a signup table during the fellowship time. If you are not able to sign up and make payment in person on one of the Sundays, please use the above links to register online or please contact pmcfadden0013@gmail.com or Edwin Tungol to make arrangements for payment.
The registration charge covers:
1 night (Friday)
4 meals (Friday dinner through Saturday Dinner)
A long list of activities
Some activities are offered at a small additional cost. More recreation details will be provided soon.
Rev. Russ Kapusinski
Russ Kapusinski is an ordained minister in the Presbyterian Church of America (PCA) and for the past three decades has served in several leadership posts in vocational ministry ranging from churches, parachurch ministries, and Christian schools.
He holds a B.A. in Speech Communications from North Park University in Chicago and a Master's Degree in Divinity from Reformed Theological Seminary. Mr. Kapusinski Currently serves on staff at Harbor Church, San Diego and as the Assistant Head of School at The Cambridge School, where his 3 children attend.
Bible, paper and pen
Sleeping bag or bedding
Pillow
Ear plugs and/or noise machines
Towel, toiletries, shower shoes
Hat, sunglasses, sun lotion
Warm clothing, gloves if cold weather
Personal sports equipment (gloves), especially anything left-handed
Frisbees might be in short supply
Small flashlight
Fishing license and gear
Your favorite snacks
Extra cash for activities
Personal meds
Paintball clothes
A reusable water bottle